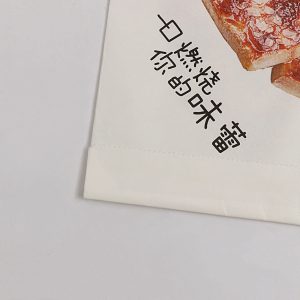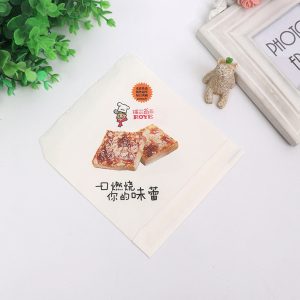 Product Details:
Product Name:
Cheese cheese wrapper
Material:
75 grams of coated paper
Process:
Embossing
Color:
monochrome
Size:
150*160mm
Package:
conventional
Place of origin:
Ningbo,China
Feature:
Baking package
The pattern is beautifully printed, and the printing pattern of Heidelberg's printing press is exquisite and beautiful, and the text is clear. The crease is flat, the automatic crease machine, the crease is more precise, and the appearance is smooth. The cutting is neat, the edge of the paper bag is neatly cut, and the complete equipment is produced in one line, and the quality is guaranteed. Laminating greaseproof paper, coated with greaseproof paper to prevent leakage and isolate food.