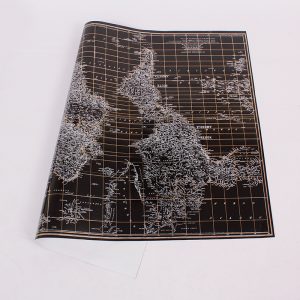 Product Details:
Product Name:
Custom roll bronzing wrapping paper
Material:
105g coated paper
Process:
other
Color:
Colorful
Size:
Custom size
Package:
conventional
Place of origin:
Ningbo,China
Feature:
Gift wrapping paper
Packaging paper includes kraft paper, chicken paper, paper bag paper, parchment paper, cellophane, asphalt paper, moisture-proof paper, gunpowder packaging paper, neutral packaging paper, translucent paper, rust-proof paper, oil-proof paper, food packaging paper, paraffin paper, Tea bag paper, red light gun paper, vacuum aluminized paper, composite paper, etc.
Paper for packaging various commodities. Generally has a higher physical strength and a certain water resistance. According to the characteristics of the product, the packaging paper has corresponding special properties. Among the packaging papers, the largest amount is used for packaging bulk powder and granular industrial and agricultural raw materials, such as paper bags for cement and fertilizers. It is also called multi-layer paper bag paper to distinguish it from other bag papers for packaging light and fine goods. This type of packaging paper mainly requires high strength, heavy load resistance, impact resistance, and proper air permeability. Food packaging paper has the largest variety of specifications. It is divided into two categories: inner packaging and outer packaging. Inner packaging paper that comes in direct contact with food is mainly required to be clean and free of germs, and has the characteristics of moisture-proof, oil-proof, anti-stick, and mildew-proof. The outer packaging paper is mainly used to beautify and protect goods. In addition to requiring a certain physical strength, it also needs to be clean and beautiful, suitable for printing multi-colored product patterns and text. Packaging paper for liquid beverages such as milk and vegetable juice must also be impermeable. In order to meet the needs of long-term preservation and preservation, special beverage flexible packaging paper (see Food Packaging Containers) has been developed for paper and metal film composite, paper and plastic, and metal film composite. In order to meet the rust prevention needs of metal instruments and tools, rust prevention paper has been developed. The vast majority of cardboard is also used for product packaging, mainly for the manufacture of cartons, cartons and packaging liners.