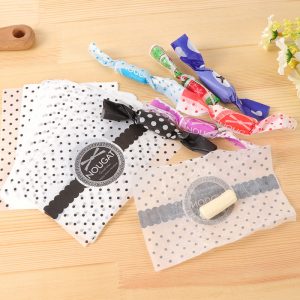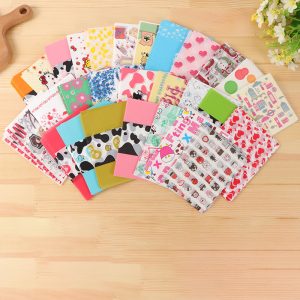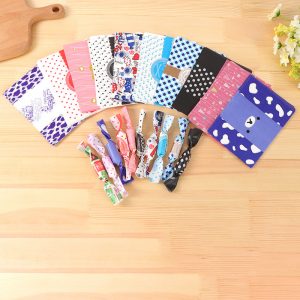 Product Details:
Product Name:
Candy wrapping paper
Material:
paper
Process:
Flexographic printing
Color:
Colorful
Size:
9*12.5
Package:
Packaging bag
Place of origin:
Ningbo,China
Feature:
Snack food packaging
The color is bright, the color of the sugar paper is bright, the pattern is cute and lively, the candy shape is classic and beautiful; the product is strong and durable, the product material has high strength, no need to worry about the product is easy to break; the use is convenient, the paper is light and thin, the touch is silky, the use is more intimate and convenient; food grade Oil paper, using food grade double-sided oil paper, in line with national standards for safety and health.

Can be divided into: ordinary packaging paper, special packaging paper, trademark packaging paper, greaseproof paper, moisture-proof paper and so on. Ordinary wrapping paper is strong and can be used for general packaging, such as kraft paper and chicken paper. Special packaging papers are named according to their use, and their properties are also different. For example, the fruit wrapping paper is thin and soft, the photosensitive protective paper is black and not transparent, and the cement bag paper is tough and not easy to be broken. Trademark wrappers are printed and packaged, such as candy wrappers. The greaseproof paper has properties to prevent penetration of grease, such as plant parchment, butter paper, and the like. Moisture-proof paper is moisture-proof, such as tar paper, oil paper, aluminum foil and so on.